Waggle Cartoon Stories
---
Waggle v.i. (move from side to side): shake, numb, squat
Waggle n. (waggling or wobbling motion): shaking, wounding.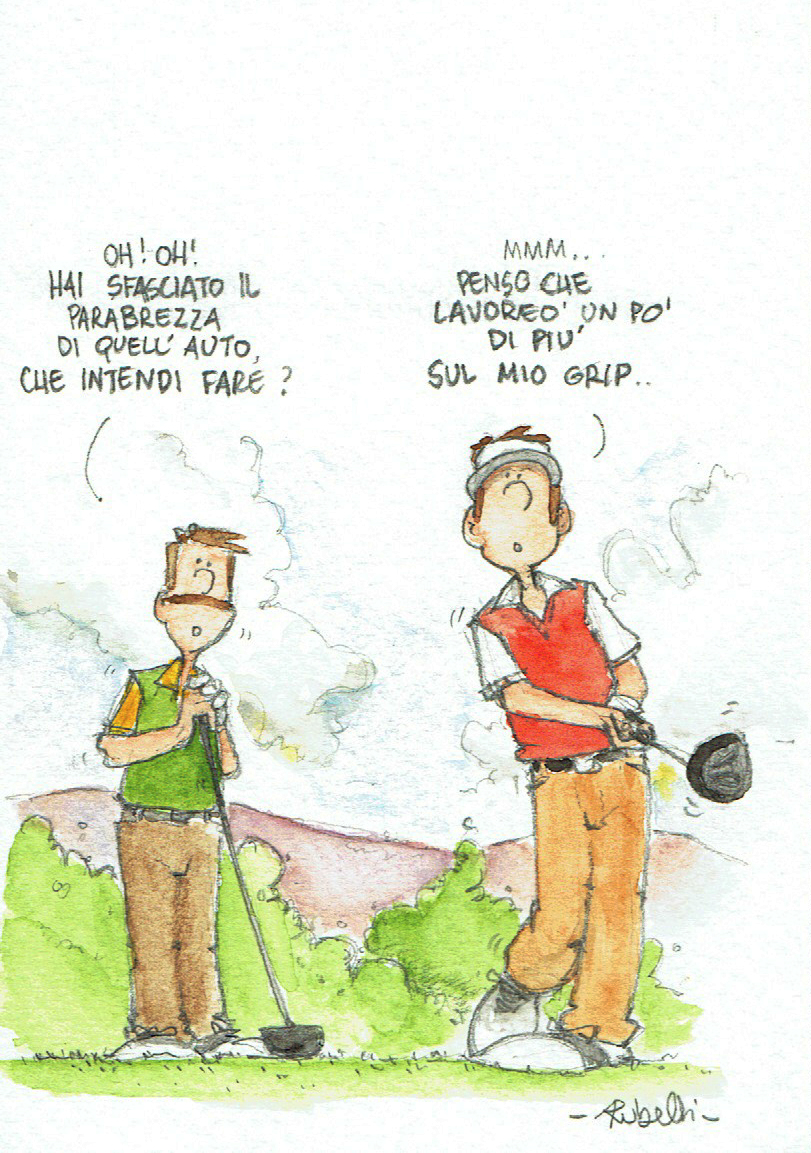 It is from this typical and unmistakable movement of the golfer who is striving to hit the ball by shuffling and shaking, that Alessandro Rubelli, architect by training, golfer by passion, but cartoonist by talent, gave the name to his cartoons.
Comics, originally born with the aim of making players and non-players smile, giving an account of the vices and virtues of the golfer, gradually become an extraordinary customizable marketing tool for golf clubs and industry companies.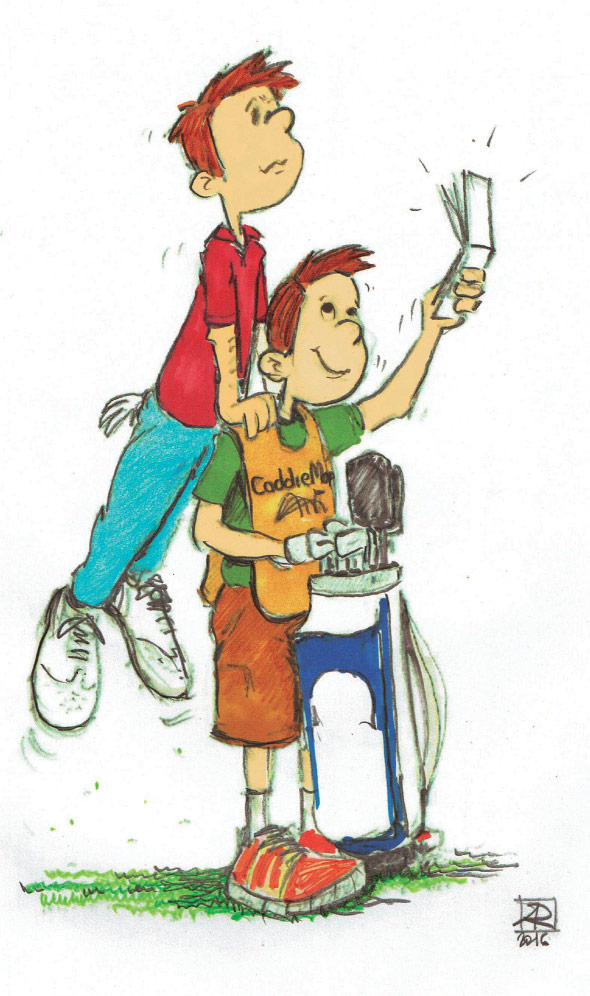 In addition, the Waggle Cartoon Stories are also designed for all Junior Academys which want to raise awareness and promote golf among the youngest, through an easy and straightforward instrument like comics. Its dual purpose to educate and entertain can emphasize, with joy and lightness, what golf can develop: individual abilities, personality and values, including spirit of the game, fair play and honesty.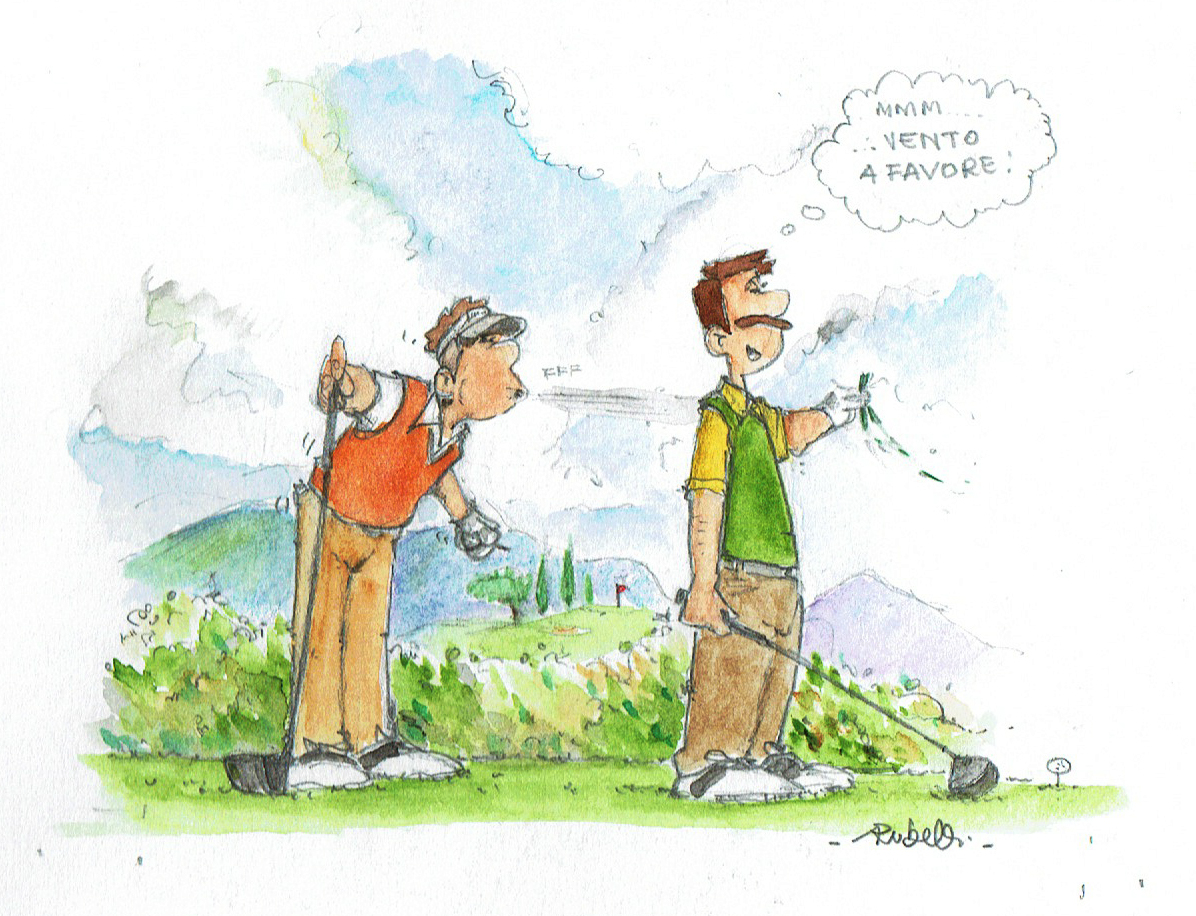 Finally our comics/postcards can be the ideal present for friends or ourselves.
---
The cartoon cards and the sketch "SBAM" – printed on Forez 5mm 120X60 – are for sale.
For information and orders click here