Yard Books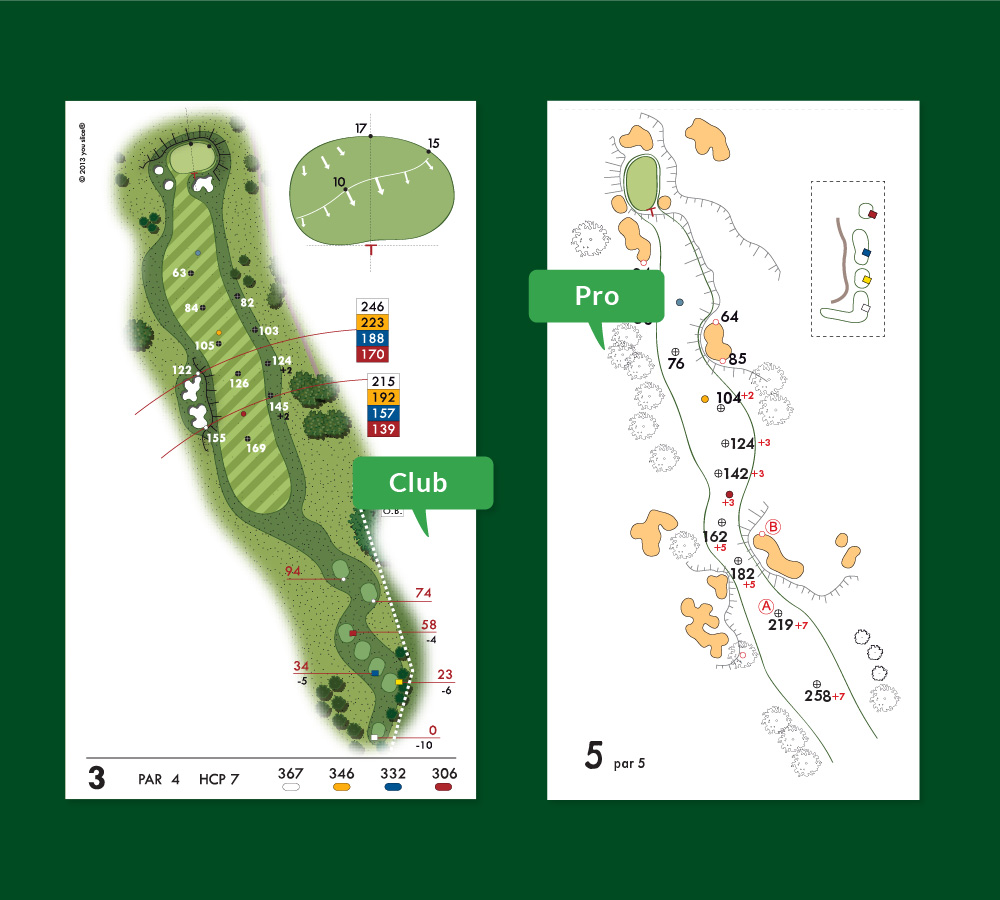 When you are on the golf course during a tournament, the last thing to do is work on your swing.
This is what your teacher is there for and the right place for this is the driving range. Unlike all other sports where the field is well defined in shape and size by regulations, golf is largely based on unique courses and their different morphologic characteristics. This is why golf is a game of calculations more than most other sports.
Improving one's technique is much more difficult than improving one's way of facing the golf course, even though the time devoted to this aspect is always marginal.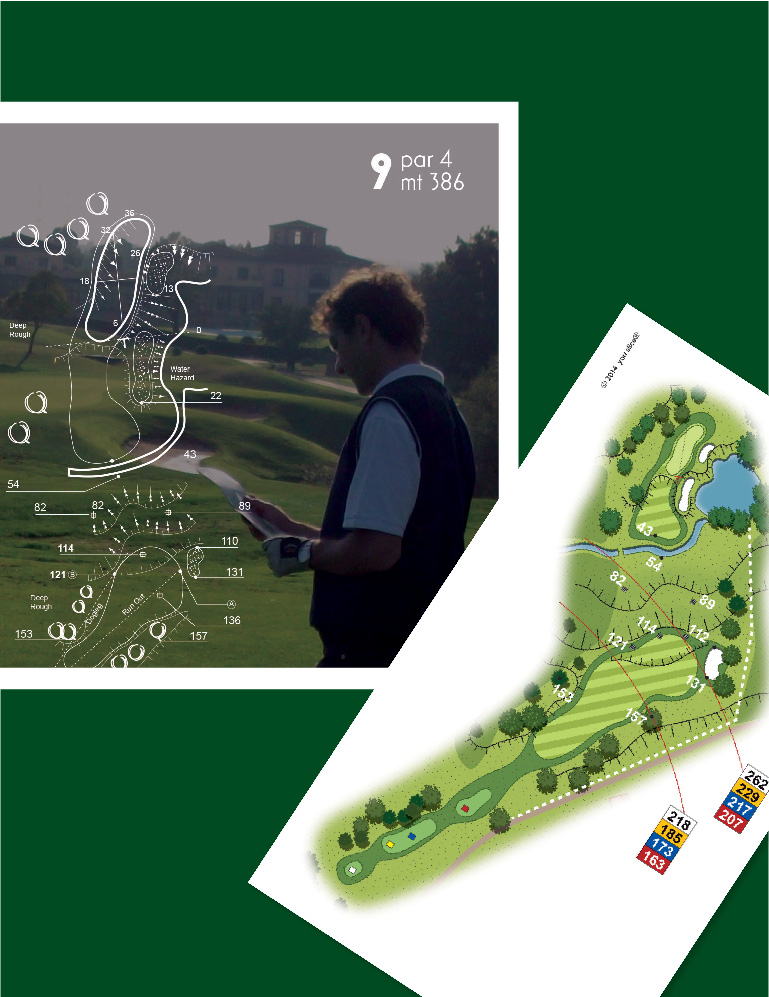 Obviously, a good technique will more easily produce good scores, but on the course, the risk is of losing the objective (the score) concentrating on the means (the swing).
The yardbook has this function: it is the best way to register one's round, making notes of the clubs used, the strokes played, the climatic conditions found. It's a guide to the golf course on which the maps of the holes are graphically shown as well as the major calculations, a graphic summary of the data provided by the laser instruments and by the GPS.
During a conventional 18 hole round, the players open and study the yard book between 25 and 45 times.